Our Client Experiences & Results
$9,000,000
Construction Injury
$700,000
Construction Injury
$300,000
Construction Accident
$100,000
Dental Malpractice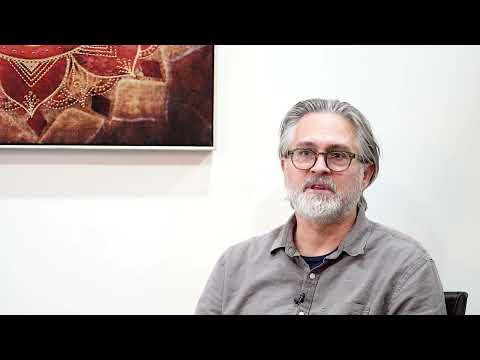 Olga
Tiffani
Ray L.
Shane B.
Personal Injury lawyer
Being injured in an accident disrupts your life in almost every way. You might be experiencing physical pain and the frustration that comes from not being able to do everything you would like to do. You could be concerned about missing work and wondering whether you will ever be able to resume your employment. The financial implications could be keeping you up at night.
If you were hurt in a similar accident, a Tacoma personal injury lawyer could relieve some of your worries. If another party's negligence contributed to the situation that led to your injury, the law says they are liable for your damages. You could receive funds to cover your medical costs, diminished income, especially when you work with one of our skilled legal representatives.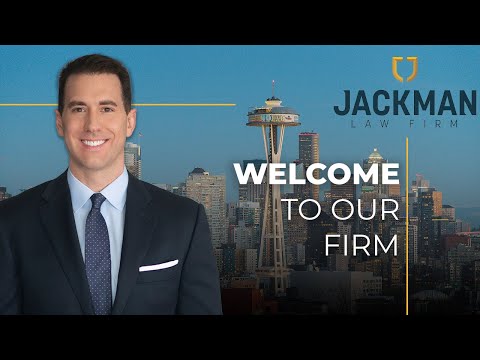 Ready To Connect With
A Team of Lawyers?
We're Available 24/7 To Take Your Call
Practice Areas
Our lawyers will carefully review the facts of your case at no cost to you and determine whether you have a claim. If you choose to allow us to represent you, we will work tirelessly to ensure that you get the maximum compensation possible. To schedule your free consultation call our office today, or contact us online.
Obtain Legal
Advice Promptly
Every state has a time limit for people to bring a lawsuit seeking damages. In a claim seeking damages for personal injury, the Revised Code of Washington § 4.16.080 allows injured people three years from the date of injury to file a lawsuit.
Limited exceptions to this statute might allow someone in specific circumstances to file a lawsuit after the three-year statute of limitations has expired. It is prudent to consult with an accident attorney in Tacoma about whether an exception might apply, rather than assume a lawsuit is no longer possible.
Pursuing compensation in court is unappealing to some people. Individuals who prefer not to sue should understand that most cases settle before trial, and many of them resolve before the claimant must file a lawsuit. However, the threat of a lawsuit represents a powerful incentive for negligent parties to settle a case. Claimants will obtain the best results if they consult a legal professional well before the statute of limitations is set to expire.
Meet The Team
Chris Jackman
Principal & Founder
Cindy Becklund
Senior Case Manager
Hold Negligent Parties
Accountable
When a party's carelessness or recklessness causes someone else to suffer, the negligent party is usually responsible for paying the injured person's damages. Damages are the provable losses that the injured person suffered due to the injury.
Damages reimburse documentable expenses like medical care, rehabilitation costs, home improvements to accommodate an injury, and other incidental expenses. If the injured person lost time at work, financial compensation should make up for their diminished income. Monetary damages also cover future injury-related losses, such as ongoing medical care. If the injury prevents the claimant from resuming their employment, a compensation award could make up for their reduced earning capacity.
Some losses, such as physical pain, inability to enjoy life, disfigurement, emotional suffering, and others, are not easy to document. However, "pain and suffering" damages could compensate for these painful reminders of the accident. The law in the state is quite specific about the maximum amount of a pain and suffering award. Talk to a skilled injury lawyer in Tacoma for information about the amount you could receive in a specific case.
The Process
Standard Steps for A Personal Injury Case
1. Pre-Litigation
2. Litigation
3. Post Trial
1. Demand Letter
This is the document that is normally sent to the at-fault driver or defendant's insurance company prior to the lawsuit being filed. This will summarize how the accident occurred, include your medical records and bills, and it will ask for an amount of money to settle the case prior to the lawsuit being filed.
Complaint
Deposition
Mediation
Arbitration
Trial
1. Complaint
This is where you, the plaintiff , files the lawsuit against the person or entity who harmed you. The Complaint is a legal document that briefly explains the who, why, and how of how the injury occurred.
2. Deposition
This is where you are asked questions, under oath, by the defense attorney, with your attorney there to defend you, and a court reporter who will type that is said.
3. Mediation
Before trial, you often have to mediate. The mediation is normally held at one of the lawyer's offices . The mediator can't force you to settle, but he or she does make recommendations for whether to settle or go to trial.
4. Arbitration
In some counties, arbitration is required. The difference between an arbitration and a mediation is at arbitration the arbitrator can make a binding decision, meaning it is a final decision.
5. Trial
In some counties, arbitration is required. The difference between an arbitration and a mediation is at arbitration the arbitrator can make a binding decision, meaning it is a final decision.
1. Subrogation
This is the process whereby you may have to pay back a portion or all of your medical bills to your insurance company, health or auto, if they paid your medical bills. Many health insurance plans will allow for a 33% reduction in what they are repaid, but this is not promised.
2. Appeal
While rare, an appeal is when either you or the insurance company — i.e. the defendant — is not happy with the outcome of the trial. The appeal explains the mistakes that were made at trial and asks for a different outcome.
Frequently Asked Questions
Choose Practice Area:
All Practice Areas
All Practice Areas
Bicycle Accident
Car Accidents
Construction Accidents
Dental Malpractice
Dog and Animal Bite
Medical Malpractice
Motorcycle Accidents
Nursing Home
Pedestrian Accident
Slip and Fall
Truck Accident
Allow A Skilled Washington
State Personal Injury Attorney
To Assess Your Case
Getting past an accident is difficult but it could be easier if you did not have to worry about finances. Claiming damages from the parties whose actions contributed to the accident is a way to get back on your feet. A Tacoma personal injury lawyer has the knowledge and skills to help you get justice. Call today to speak with a committed advocate.
Request A FREE Case Consultation