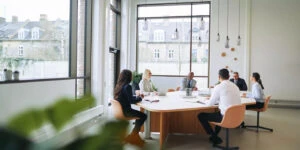 Sexual abuse at the workplace is unfortunately a common occurrence for many women. Women should feel safe and secure in their work environment. Unfortunately, we know from the #MeToo movement that this is not often the cases and many bosses and men who are in positions of power abuse their power. This is a form of abuse and it can have a profound impact on a woman's ability to work and thrive in the office.
COMMON FORMS OF SEXUAL ABUSE IN THE WORKPLACE
Women who have been sexually abused in the workplace can suffer from a variety of abuses that often go unreported and unnoticed by management. They include:
Sexually suggestive talk or comments by a boss or co-worker
Rape, groping, or sexual assault
Sexually exploiting an employee against their will
Many times, management or bosses will allege that they didn't intend for their conduct to be construed as sexually abusive, but this is not the proper standard that the law will apply. Rather, the law asks whether a reasonable person would feel sexually abused by the employer's conduct. Having witnesses or documents or pictures of text messages can greatly help proving your case against an employer.
For a free legal consultation, call 206-558-5555
HOW THE JACKMAN LAW FIRM CAN HELP
The Jackman Law Firm has successfully litigated many cases against employers for the sexual abuse they have inflicted on their employee. We offer free consultations and a safe space to discuss your case.
Call or text 206-558-5555 or complete a Free Case Evaluation form