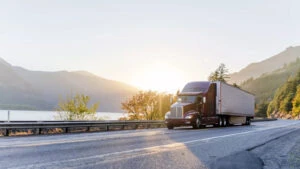 After you've been in a Tacoma, WA, car accident, determining what to do next can be confusing, and you shouldn't have to stress about it, along with how much you'll have to pay in medical expenses. At Jackman Law Firm, our legal team of Tacoma car accident lawyers can take on the legal process while you heal from your injuries.
A Tacoma personal injury lawyer from our firm and inform you of your case's value and help you recover damages. We offer a free case consultation where we can answer any questions you have about your Tacoma car accident.
Common Car Accident Injuries
Our personal injury firm sees many injuries in car crash cases. They can range from minor cuts and bruises to paralysis and even death, but here are the most common:
Whiplash

Soft tissue injuries

Paralysis

Death

Broken bones

Fractures

Emotional distress

Post-traumatic stress disorder

Bulging discs

Herniated discs
If you have been injured in a motor vehicle crash, you must seek immediate medical care from a medical doctor, chiropractor, physical therapist, or massage therapist. Getting medical attention can help you identify any other injuries you may have suffered in the accident that aren't showing symptoms.
After receiving treatment, you should reach out to a skilled lawyer in Tacoma who could get started on your car collision case.
For a free legal consultation with a truck accident lawyer serving Tacoma, call 206-558-5555
How Long Do You Have to File a Personal Injury Claim in Washington?
In Washington, after you've been in a car crash, according to RCW 4.16.080, you have three years from the accident date to file a personal injury claim. Three years sounds like plenty of time, but you have to consider that you shouldn't file your claim until you've healed from your injuries so you can recover all the damages you're eligible for.
It can be confusing to keep track of how much time you have to file, and that's why our Tacoma car accident lawyers are here to help. When you meet with us for a free case consultation, we'll review your car crash's details and tell you how much time you have left to file.
However, if you don't get in touch with us after you're injured, you may be unaware of how much time you have left until the statute of limitations runs out. And once you've missed the deadline, you won't be eligible to recover compensation for your accident.
Tacoma Truck AccidentLawyer Near Me 206-558-5555
Common Causes of Tacoma Car Accidents
While there are many reasons why a car crash can occur, each accident case is unique. Our Tacoma car accident lawyers can help you if your accident was a result of the following:
Driver impairment

Being run off the road by an aggressive driver

Speeding

Dangerous road conditions

Right-of-way errors at intersections
There could be additional causes that resulted in your accident. Determining the exact cause of a collision is one of the most crucial parts of filing a claim for monetary damages, and a car accident lawyer in Tacoma from our firm can help.
Click to contact our Tacoma Personal Injury Lawyers today
What Evidence Is Valuable in a Tacoma Car Accident Case?
When building a strong case for a car accident in Tacoma, WA, evidence plays a crucial role. Strong evidence gives you a higher chance of holding the negligent party accountable. Some of the evidence we could use in your case includes:
Eyewitness testimonies

Police reports

Photographs of the accident scene

Video footage from surveillance cameras or dashcams

Skid marks and other physical evidence at the scene

Medical records and documentation of injuries

Vehicle damage assessment and repair estimates

Cell phone records

Traffic violation citations or convictions

Expert opinions or testimony
Our firm has years of experience building strong car crash cases for Tacoma residents. We're ready to take on your case and help you recover financially.
Complete a Free Case Evaluation form
How Can a Tacoma Auto Accident Lawyer Prove Negligence?
After we've gathered evidence supporting your auto crash case, we have to use the evidence to prove the four elements of negligence. The elements are:
Duty of care

: The liable party had a legal duty to act with care toward you and others on the road as a responsible driver.

Breach of duty

: The party that injured you didn't act reasonably toward you and violated their legal duty.

Causation

: Using evidence, our team must show that you suffered injuries due to the negligent party's breach of duty.

Damages

: Your injuries must have been severe enough to cause financial and non-financial damages.
If all of these elements are present in your case, you could be eligible to recover compensation for your losses and injuries. The only way to know if you have a valid case is to reach out to one of our Tacoma car accident lawyers.
Parties You Can Hold Liable in a Tacoma Car Accident Case
After you suffer injuries in a car collision, there are multiple parties that you could hold accountable for your pain. And the more parties at fault, the more compensation you can recover. The other driver that hit you is the most obvious party you can hold accountable. If they engaged in reckless behaviors such as distracted driving, speeding, drunk driving, or disobeying traffic laws, our team can gather evidence and build your case.
You could also hold a vehicle owner accountable for your crash. If the owner entrusted their vehicle to an unfit or inexperienced driver, and the crash resulted from the driver's negligence, the owner may share liability for the damages. This often happens with company vehicles where employees weren't properly trained or they were careless.
In cases where a car crash occurs due to dangerous road conditions or inadequate maintenance of roads, government entities responsible for designing, constructing, or maintaining the roads may be held accountable for the accident. Poorly designed intersections, inadequate signage, lack of proper road markings, potholes, or other hazardous road conditions can contribute to accidents.
How Can a Tacoma Car Crash Lawyer Help Deal With the Insurance Company?
When you meet with the insurance company, it can be an intimidating experience. Insurance companies are focused on profit and never want to pay you what your case is worth. Having one of our Tacoma car accident lawyers accompany you when you meet with an insurance adjuster can protect your rights to compensation.
Many Tacoma insurance claims adjusters use tactics to deny qualifying car accident victims of compensation. Common ways they do this include:
Insist you were at fault for the collision

Wait to assess your claim

Tell you that your injuries aren't that severe
Our team knows these tactics, can shut them down, and negotiate a favorable settlement for you. And if the insurance company doesn't give you a settlement that covers your losses, we can take your case to court.
Contact Us to Build Your Tacoma Car Crash Case Today
At Jackman Law Firm, our Tacoma car accident lawyers are dedicated to helping you recover the compensation you need and hold the liable parties at fault. We'll be there for you from the beginning of your case to the end.
Contact us online or call us to schedule a free consultation with a Tacoma accident lawyer from our firm.
Call or text 206-558-5555 or complete a Free Case Evaluation form