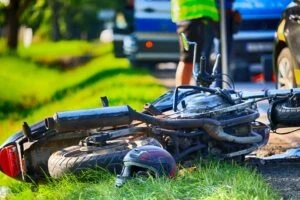 If you suffered injuries in a motorcycle accident in Washington State, our Washington personal injury lawyers can build a case for compensation. We can file an insurance claim or a personal injury lawsuit to seek what you deserve.
While a Washington motorcycle accident lawyer from Jackman Law Firm handles your case, you can focus on recovering from your physical injuries. We can navigate you through the legal process and work to hold a negligent party accountable.
Our Washington State Motorcycle Accident Attorneys Seek Fair Compensation
Your motorcycle accident injuries may warrant more than just financial recovery for your immediate medical bills. You may have suffered severe injuries, such as a traumatic brain injury (TBI) or spinal cord damage. These catastrophic injuries can require extensive medical care, like surgery, medication, and rehabilitative therapy. You deserve to reach your maximum medical recovery, and we are here to help you access the care you need to do so.
Along with your current and ongoing medical expenses, your motorcycle wreck attorney serving the state of Washington can also pursue awards for economic and non-economic damages, including:
Pain and suffering

Emotional distress

Lost income, including benefits, missed bonuses, and paid time off

Reduced earning capacity if you can no longer earn your previous income after the accident

Disability

Loss of quality of life

Scarring and disfigurement

In-home aid

Home modifications

Medical devices

Property damage, including repairing or replacing your motorcycle
Our personal injury law firm can determine your claim's value by obtaining various evidence, such as police reports and pictures from the car accident scene Our aim with every motorcycle crash case is to seek fair financial recovery so that our clients are not left footing the bill later.
For a free legal consultation with a motorcycle accident lawyer serving Washington, call 206-558-5555
Our Washington Motorcycle Collision Attorneys Can Help If You Lost a Loved One
Motorcycle accident injuries can be fatal, and few families are prepared to handle such a sudden and devastating loss. You deserve to grieve your loved one in peace, but you also shouldn't have to pay for the expenses of memorializing them.
Our wrongful death lawyers can determine who can file a lawsuit and seek awards to cover:
Your loved one's medical bills

Their pain and suffering

Pain and suffering of surviving family members

The income they contributed to the family

Their funeral and cremation/burial expenses
Our legal team is dedicated to helping families of fatal motorcycle accident victims. We want to help you recover the financial compensation to help you cope and adjust to your loved one's absence.
Washington Motorcycle AccidentLawyer Near Me 206-558-5555
Our Motorcycle Crash Lawyers Can Demonstrate the Four Elements of Negligence
To hold the responsible party liable for your losses, your personal injury attorney must prove four elements of negligence:
Another party, such as a motorist, owed you a duty of care

They breached that duty of care in some way, such as by driving under the influence of alcohol or making an unsafe lane change

Their negligent action directly caused or contributed to your motorcycle accident.

Your accident resulted in injuries and financial losses.
Various forms of negligence can factor into a motorcycle accident. Usually, when drivers speed or fail to check their blind spots, they can easily hit a motorcyclist. Other at-fault parties may share liability as well. For example, if a hazardous road contributed to an accident, you may be able to hold a government entity responsible.
When multiple liable parties enter the equation, personal injury cases become complicated. Insurers may go back and forth, denying liability. Our legal team serving the state of Washington can conduct an independent investigation and present our evidence to counter an insurance adjuster's determination of fault.
Click to contact our Washington Personal Injury Lawyers today
You Have a Limited Time to File a Washington Motorcycle Accident Lawsuit
You should be aware of how long you have to file a motorcycle accident lawsuit because missing the deadline could result in the court dismissing your case. According to RCW § 4.16.080, you generally have three years from the accident date to take legal action in a personal injury or wrongful death lawsuit.
This may seem like a long time, but your Washington motorcycle accident lawyer must complete many tasks before filing. We must investigate, gather evidence, and negotiate with an insurer. The sooner you begin your case, the better we will be able to protect your right to seek compensation.
Complete a Free Case Evaluation form
You Can Afford to Hire Our Washington State Motorcycle Accident Team
We understand you are already overwhelmed with financial loss after a motorcycle accident. However, we don't want this to deter you from seeking legal representation. That's why we take cases on a contingency-fee basis. This means we do not charge upfront attorney fees or hourly retainers. We take our payment from your compensation at the end of your case.
This fee arrangement allows our personal injury law firm to begin working on your case immediately, which can help you meet important deadlines. It also assures you that our motorcycle injury lawyers are working hard on your case, since our payment depends on its success.
Follow Through With Your Medical Treatment Plan After a Motorcycle Accident
It's understandable to be overwhelmed with your medical bills after a motorcycle accident. Regardless, it's important to prioritize your care, follow your doctor's orders, and keep your appointments.
This will help you recover, and it can also support your case for compensation. Your medical records and physician's prognosis will serve as invaluable evidence in your case.
Jackman Law Firm Can Handle Your Washington State Motorcycle Accident Case
While you focus on your health and your family, we can navigate the claims process. Contact Jackman Law Firm today to learn more about how our Washington motorcycle accident lawyers can help. We offer free initial consultations, so you can learn about your legal options.
Call or text 206-558-5555 or complete a Free Case Evaluation form