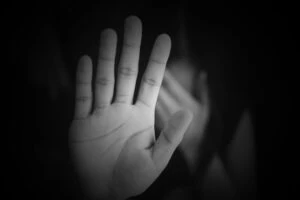 Survivors of sexual abuse often get justice through criminal courts, but that is not your only means of holding an abuser accountable. You may have significant damages as a result of sexual assault, and a Washington personal injury lawyer from Jackman Law Firm will pursue a fair financial recovery.
We are a law firm worthy of your trust, which is paramount in cases as sensitive as yours. A Washington sexual assault lawyer from our team will pursue justice while prioritizing your privacy and well-being.
What Damages Should a Sexual Assault Survivor in Washington Receive Compensation for?
Civil lawsuits are an important way to hold abusers accountable for their heinous actions. Regardless of any criminal proceedings that may or may not happen, an abuser and other liable parties may have to account for the harm they've caused you—a financial recovery is a way to hold them responsible.
We will identify and seek compensation for every type of harm resulting from abuse, which may include:
Psychological and Emotional Suffering
The U.S. Department of Veterans Affairs (VA)'s National Center for Post-Traumatic Stress Disorder (PTSD) explains that sexual assault survivors suffer unique, wide-ranging responses to the assault, which may include:
Feelings of detachment

Recurring thoughts, memories, and nightmares involving the assault

Avoidance disorders, which may interfere with your ability to complete even basic responsibilities

Anxiety

Sleep problems

Memory and concentration problems

Post-traumatic stress disorder (PTSD)
The VA also notes that survivors may experience severe depression, feelings of shame and guilt, anger, and substance abuse issues as a response to an assault.
You may receive compensation that reflects pain and suffering you would not have experienced if not for the assault. Your lawyer from Jackman Law Firm will also seek compensation for any treatment you pursue for the emotional and psychological symptoms of the assault.
Physical Injuries
If your sexual assault caused physical injuries, we will seek compensation covering medical bills. The American College of Obstetricians and Gynecologists (ACOG) suggests that a sexual abuse survivor may need:
Comprehensive medical evaluation related specifically to the assault

Treatment for physical symptoms of post-traumatic stress disorder (PTSD)

Treatment for sexually transmitted disease

Treatment-related to an unintended pregnancy

Other medical services to diagnose and treat assault-related health conditions
Jackman Law Firm works with gynecologists and other medical professionals to understand our clients' assault-related injuries and care needs. We will evaluate your injuries as sensitively as possible.
Professional Damages
The symptoms that result from a sexual assault may limit your ability to work, resulting in:
Lost income

Diminished earning power

Missed chances to earn bonuses and promotions

Lost retirement contributions

Lost benefits

Loss of status

Loss of professional fulfillment
Our team will identify every economic and non-economic damage caused by the assault you suffered in Washington. To reiterate, we provide the utmost compassion, as we understand the trauma that often results from a sexual assault. Your lawyer will manage every detail of your case so you can continue to prioritize your recovery.
For a free legal consultation with a lawyer serving Washington, call 206-558-5555
Why Sexual Assault Survivors Hire a Washington Attorney from Jackman Law Firm
Since our founding in 2014, Jackman Law Firm has embraced a lofty standard of legal service. As our client in Washington, you should expect:
Frequent, compassionate communication about updates in your case

A direct line to your attorney, who you can contact any time you have questions or want a status update

A legal team that understands the complexities of sexual assault cases—we've successfully represented many survivors in Washington
Nobody holds our firm to a higher standard than our own attorneys, paralegals, and support staff. We will handle your case with a personal approach that makes you feel valued and shelters you from unnecessary stress or agitation.
Client Testimonials for Jackman Law Firm
To better understand what it means to be a Jackman Law Firm client, consider what our former clients say about our Washington-based team:
"

Chris is a brilliant attorney! With lots of experience in personal injury litigation, I often consult him on my cases. He is super knowledgeable and a great person to talk to. I can't recommend him enough!"

– Olga, former client

"Chris is the absolute best attorney you could ever hope for! Ethical, understanding, honest, and responsive, and he serves his clients with efficient results. We appreciate his knowledge and integrity. Thank you, Chris!"

– Ray L., former client
Attorney Chris Jackman and the team at Jackman Law Firm won't rest until we've provided justice for your sexual assault in Washington.
Personal Injury Lawyer Near Me 206-558-5555
How Jackman Law Firm Serves Sexual Assault Survivors in Washington
Our firm manages the legal process so our clients can see counselors, be with loved ones, and facilitate recovery as they see fit. We will provide regular case updates through your preferred means of communication, and we'll work towards your financial recovery by:
Obtaining and organizing all evidence that suggests the defendant's liability for your damages

Documenting your assault-related damages while always placing your privacy and well-being first

Hiring any experts who can testify about the nature of your damages or other aspects of your case

Leading settlement negotiations on your behalf

Taking your case to trial if necessary
Our legal team will also manage paperwork, communications, and every other aspect of your case. Our full-service representation means you won't lose a wink of sleep about your case—we take ownership of every detail.
Click to contact our Washington Personal Injury Lawyers today
Can I Afford to Hire a Sexual Assault Lawyer from Jackman Law Firm?
Survivors deserve capable legal representation, and money should never be an issue. This is why Jackman Law Firm offers our services on a contingency fee basis.
You won't pay any upfront fees or costs to hire our firm. Our sexual abuse lawyers will only receive a fee if we obtain a settlement or verdict for you.
Complete a Free Case Evaluation form
Call Jackman Law Firm Today for a Free Consultation About Hiring a Sexual Assault Lawyer in Washington
RCW § 4.16.340 generally allows us to file civil actions within three years of a sexual assault, so do not wait to contact our team about your sexual assault case in Washington. A lawyer from our firm is ready to serve you today, and we may not have much time to spare with this statute of limitations.
Call Jackman Law Firm today for your free consultation.
Call or text 206-558-5555 or complete a Free Case Evaluation form