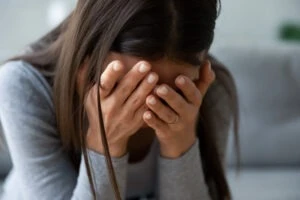 Survivors of sexual abuse deserve compensation that can help restore their sense of safety and peace of mind. That's what the Edmonds personal injury attorneys at Jackman Law Firm aim to do when we represent people who have endured a crime that should happen to no one. If you or a loved one is recovering from sexual abuse, you will find supportive and compassionate legal professionals at our law office.
We will offer legal counsel and work to recover your fair and full compensation. Our sexual abuse lawyer in Edmonds, WA, will seek to hold the liable parties accountable while you focus on your recovery. We accept these cases on a contingency-fee basis to ensure clients get legal help right away, and we can work on seeking justice for them as soon as possible. You can start your journey to a new beginning today with a free and private consultation.
Our Sexual Abuse Attorney in Edmonds, WA, Can Lead Your Case for Damages
Every person's road to recovery after sexual abuse is different, something that Jackman Law Firm's attorneys understand and consider as we develop strategies to help survivors recover damages. There's a lot to do in these cases, but our legal team takes care of all tasks for our clients while ensuring they get the medical and mental health care they need. You focus on your recovery; we'll handle your case.
When we speak with you or your loved one, we will ask questions to understand what you need and how we can take legal action on your behalf. Whether you seek recovery through an insurance claim or a personal injury lawsuit, we will assess your economic and non-economic losses to determine compensatory damages to demand from the party or parties that harmed you.
Recoverable damages in an Edmonds, WA, sexual abuse case will depend on the situation and its circumstances. Typical damages in these cases can include the following:
Pain and suffering, mental anguish, emotional distress, and other losses

Current and future medical care for physical injuries

Therapy and counseling costs for mental health care

Lost income and reduced earning capacity if the abuse affects your ability to work and hold gainful employment
For a free legal consultation with a sexual abuse lawyer serving Edmonds, call 206-558-5555
Our Abuse Lawyers Will Investigate the Incident and Identify All Liable Parties
An Edmonds, WA, sexual abuse attorney with our firm knows what it takes to build strong cases against those responsible for the harm sexual abuse survivors suffered. If you or a loved one is recovering from sexual abuse or another crime of a sexual nature, you have the right to pursue justice regardless of whether the perpetrator is facing a criminal trial or has already received a criminal conviction.
It also does not matter if the perpetrator was never charged or convicted for the crime. If you wish to pursue a legal matter regarding sexual abuse, you can, and we can help.
In addition to investigating the incident and identifying who you can demand compensation from, a sexual abuse attorney in Edmonds, WA, from our firm can handle various tasks while representing you, including the following:
Gather evidence to support your account of events, including witness testimony, police reports, clothing, test results, and other proof

Managing all communications with all involved parties, including insurers and attorneys for the opposing side

Account for all your damages and assign a financial value to your case

Lead negotiations for a favorable settlement that meets your needs and covers your costs

Prepare and file a lawsuit if we cannot recover a fair settlement

Keep your case on track, ensuring we file your lawsuit on time and in accordance with Washington State's statute of limitations

Seek your financial recovery at trial

Explain all laws that apply to your case and explain all developments in regular case updates
Edmonds Sexual AbuseLawyer Near Me 206-558-5555
If We Don't Recover Compensation for You, You Don't Pay Us
We are proud of our case results and have helped many Washington State residents through challenging times in their lives, as they share in their client testimonials. We will be here for you and your loved one and will protect your rights and interests as we lead your sexual abuse case in Edmonds, WA.
With us working on your case, you can be assured we are up to date on all laws, including Washington State's statute of limitations. Under current laws, sexual abuse survivors must file an injury lawsuit within three years of the incident, per the Revised Code of Washington § 416.340. The law also says the three-year period applies to the period when a survivor discovered or reasonably should have discovered, an injury or condition they believed they suffered because of the abuse they experienced.
Sexual abuse cases can be complex, and the laws involved can be difficult to understand, especially when focus is needed on other areas of recovery. Our sex crimes attorney serving Edmonds, WA, will discuss every decision with you, ensuring you are informed and comfortable before we take any action.
Does Washington State Have a Lookback Window for Childhood Sexual Abuse Cases?
As of this writing, Washington State lawmakers are considering whether to eliminate state statute of limitations deadlines for cases involving sexual abuse that occurred during a survivor's childhood. If they approve House Bill 1618 and it becomes law, the measure will retroactively allow survivors to file civil lawsuits against those liable for the abuse suffered.
We can lead your case for damages in a childhood sexual abuse case should House Bill 1618 become law. If it does, we can help you review your legal options for a case, no matter how much time has passed since the abuse you endured.
What Is Sexual Abuse in Washington State?
Revised Code of Washington § 7.105.010(2)(e) defines what sexual abuse is in Washington State. Sexual abuse and any activity of a sexual nature that occurs without a person's consent is against the law. Such acts include but are not limited to the following:
Unwanted contact or inappropriate touching

Rape

Molestation

Sexual coercion

Sexually explicit photographing or recording

Voyeurism

Indecent exposure

Sexual harassment

Statutory rape
Sexual abuse can also include sending sexting (sex and texting) messages via a cellphone, sex trafficking, incest, child pornography, and other acts. These crimes can occur anywhere, including religious institutions, organizations, schools, and daycare centers. Sexual abusers can include just about anyone, including teachers, clergy members, medical professionals, a family member, or a friend.
If you or a loved one has suffered sexual abuse or sexual assault, please get help, including medical care to treat your physical injuries and preserve DNA evidence that you can later use as you set out to prove your case. Our Edmonds, WA, sexual abuse attorneys can connect you with resources to help you recover from the trauma and other adverse effects of abuse.
You can also use the resources the Washington Coalition of Sexual Assault Programs lists, including an online directory of service providers. RAINN (Rape, Abuse & Incest National Network)'s website also offers information, including its national 24/7 hotline.
Click to contact our Edmonds Personal Injury Lawyers today
Call Us Today – Our Sexual Abuse Lawyers in Edmonds, WA, Are Ready to Lead Your Case
We want to help you right away. We encourage you to call us for a free and confidential consultation. We will talk with you about your situation and review your legal options. We will work diligently to hold all parties accountable for the harm you suffered.
You deserve compensation for all your losses and a chance to start anew. Call our law office today to get started.
Call or text 206-558-5555 or complete a Free Case Evaluation form